Hope you all JOIN this
EPIC

E

ntertainment

!
if you so desire ... and are not in a meeting, etc. ha!

"It is EASY being GREEN"
WE ALL want to help educators
GLOBALLY
to join this VIRTUAL PARTY!
We believe that by sharing our Green Screen,Media,
& Video Production journeys it will inspire yours too!
WE CANNOT WAIT TO SEE WHAT YOU TEACH US AS WELL!
So...WHY a Green Screen SUMMIT?
20+ presenters of Green Screen Super Stars!

Parties, Prizes & Giveaways

FUN NEW COMMUNITY...

#GreenScreen

4

EDU

Happy Hour Party Daily!

30+ HOURS OF Professional Development!

Certificate of Completion!

PORTION of EVERY TICKET goes to 2 charities

Access to Speakers and Teacher Community

in Exclusive Facebook Group
Portion of proceeds will go to these
2 charities close to our hearts!
20 something sessions LIVE!

Content for 30 days after the Summit!

Facebook Private Fun Club !

Presenters Interviews !

Online gatherings during Summit!

Prizes & Giveaways!
Recordings for ONE FULL YEAR!

"Rock Your GREEN SCREEN" Mini-Online Course

VAULT of Lesson Plans from Educators Globally

PRIVATE special ZOOM Q & A Party with Erika & Manny!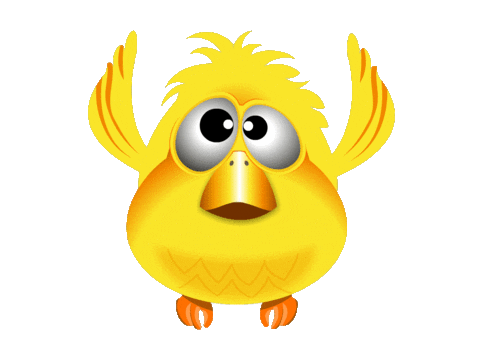 Save on
Early Bird ticket!
20 something sessions LIVE!

Content for ONE YEAR after the Summit!

Facebook Private Fun Club !

Presenters Interviews !

Online gatherings during Summit!

Prizes & Giveaways!
Recordings for ONE FULL YEAR!

"Rock Your GREEN SCREEN" Mini-Online Course

VAULT of Lesson Plans from Educators Globally

PRIVATE special ZOOM Q & A Party with Erika & Manny!
Recordings for ONE FULL YEAR!

"Rock Your GREEN SCREEN" Mini-Online Course

VAULT of Lesson Plans from Educators Globally

PRIVATE special ZOOM Q & A Party with Erika & Manny!
Special

VIP
#GreenScreenFever TICKET!
Recordings for ONE FULL YEAR!

"Rock Your GREEN SCREEN" Mini-Online Course

VAULT of Lesson Plans from Educators Globally

PRIVATE special ZOOM Q & A Party with Erika & Manny!
​
ONLY

$57

before June 1st!
UNIQUE & CREATIVE PRESENTATIONS FULL OF
Tips,

Tricks, APP Smashes,

and Green Screen Magic!
1st Annual
Green Screen Summit
A PRESTIGIOUS LIST OF OVER

20
Super
Star PRESENTERS!
JOIN A

NEW

COMMUNITY of
Green Screen Educators!
ENJOY

DAILY
PARTIES, PRIZES & GIVEAWAYS!
MANY
AWESOME SPONSORS from YOUR
FAVORITE
EDTech TOOLS!
How are students that purchase
Green Screen Summit tickets
as a

tax-exempt

organization handled?
Participants from tax-exempt organizations who purchase products or services on the
Teachable platform should submit a refund request to tax@teachable.com.
​
The refund request should include a copy of the purchase receipt showing the
sales tax paid and Order ID, as well as a copy of their state sales tax exemption certificate.
​
Teachable will issue a refund once the documentation has been reviewed and approved.
Usually the process takes about 7 days.
​
PLEASE EMAIL Erika at GreenscreenSummit@gmail.com with any questions!
SESSION information for you!
LISA: Imagination is the language of the soul!
---
We will discover together why teachers should/could use more technology such as green screens, Do Ink, other apps to help their students bring their imaginations to life and WHY that is important, because it helps our students have HOPE for the future! Einstein also said: "Imagination is more important than knowledge. Imagination is the language of the soul. Pay attention to your imagination and you will discover all you need to be fulfilled."
---
RHONDA: Get Going with WeVideo
---
This session offers an introduction to WeVideo and its Green screen capabilities!. You'll learn the basics with a few extras on how to best get started with video creation in your classroom.
---
JOAN & JANET: Green Screen Magic!
---
Your K-12 students can easily create videos for storytelling, book reviews, historical reenactments, weather reports and more using Green Screen Technology. Janet and Joan will show you how to create awesome videos with an iPad, some cool apps and various inexpensive green screen backgrounds.
---
BRUCE: Student Broadcasting with Google Tools, Green Screen and WeVideo on a Low Budget
---
This session will go over all the tools I use with my middle school students to create a student broadcast. I will share how I use Google Tools, Green Screen and WeVideo to make the magic happen. I will share all the software and hardware tools we use to create our daily newscast. We use the Green Screen for pre-production and for the live show. I'll highlight the tips and tricks I've learned over the past 20 years of doing the show. This is for all grade levels. I will be sharing with you where I started on day one 20 years ago and how I've aded in Google Tools, Green Screen and WeVideo over a period of time. The whole process now is paperless and affordable where any school or classroom can create their own show or newscast with a low budget. I will also be sharing how creating anything with media can be the best SEL for any student.
---
ANN: Greenscreen 101: Tips and Tricks to Get Started
---
Join me for a Greenscreen 101 session where we will cover the basics of getting started with greenscreen! I'll share some of my favorite budget-friendly tips for how to level up creativity and get going with green screen, share best practices for student creativity, and share some awesome ideas to get you started!
---
CHEY & PAV: "Digital Storytelling: Culturally Responsive Photography and Photo-editing."
---
A great look at how we can embed oral and visual storytelling in the classroom space, at all age levels. We will also touch on "Rediscover Your Voice: Improving Our Teaching Practices Through Podcasting" is a look at the impact that Podcasting has on us, as educators!
---
JEN LEBAN: Whole Lotta GIFs
---
GIFs are a short and simple way to have a big impact in education. In this session, I'll show you how teachers and students can create GIFs in three different ways using WeVideo along with some other app-smashing tools. I'll also share how GIFs can be used by teachers to enhance and improve communication in instruction, and by students to demonstrate a deeper understanding of curricular content through hands-on creation of GIFs in the classroom.
---
JEN HALL: Going Green …Screen That Is!
---
Today's diverse learners should be creators of content not merely consumers. Looking for ways to level up lessons and increase student engagement? Seeking tools to foster creativity and amplify student voice? Join me to gain ideas and resources to support all subjects and grade-bands. I will be sharing some of my favorite tools and apps to create video content. Next I will highlight app smashing ideas to level up content creation. Additionally, I will share student project examples. Finally, I will provide lesson ideas for various subjects and grade-band.
---
ERIKA: Cultivate Compassion through Creativity! Incorporate GREEN SCREEN & Video with SEL!
---
Have you found a curiosity on how to use video lessons in your school or even virtual classroom? Are you CURIOUS on how you may utilize a Green Screen or video production to teach MINDFULNESS and SEL skills? If you answered "YES!", then this session is for YOU! We as educators are always looking for innovative ways to inspire creativity and wonder in our students. We are also in a time in education that SEL (Social Emotional Learning) and incorporating MINDFULNESS in our schools is more important than anything else we teach. We are in a time with uncharted stressful waters that could use healing for both educators and their students. Both SEL and mindfulness-based initiatives in education emphasize the development of positive self, moral, social, and emotional understanding as well as personal healing and coping strategies. Therefore, I have found a way to incorporate #MindfulSEL practices into creative video production that will cultivate compassion in ANY classroom! Join me for a guaranteed uplifting and Mindful session!
---
MANNY: Get it together with ADOBE SPARK!
---
Want to learn about a FREE web editing video platform, Whaaaat Yes! Free, and Web based! Adobe Spark Video is a crazy simple video creator that will transform your classroom. Weather you have little students or older students, Adobe Spark had your back!
---
JASON: Taking Video Storytelling to the Next Level: Masking, Keyframing, & Rotoscoping
---
Storytelling starts with manipulating reality. Join me as I show you how this can be easily accomplished through masking, keyframing, and rotoscoping in both greenscreen and non-greenscreen locations. In this session, I will take you step-by-step on how I introduce these tools to my 6th-8th grade students. I will share samples of their projects and some curricular projects as well. Professional software such as Final Cut Pro and Adobe Premiere can appear daunting. However, once you see the value and the creative possibilities using these tools, you can't stop yourself from learning more. You have to start small, but have the vision for what is possible. Hopefully, my examples will inspire you to take the plunge!
---
ANITA: Discover the MAGIC of Green Screen!
---
Enjoy the magic of Green Screen through two easy to implement app smashing projects with step by step video directions that can be used with any age students. Need backgrounds videos for green screen projects? One of these projects will cover that too. All you need is an iPhone and the FREE Clips app. As a bonus you will learn some other green screen and video tips and tricks. Apps needed for the projects are Green Screen by Doink, PicCollage, Patternator, Eraser and Clips. In this session you will learn how to app smash using Green Screen by Doink, Pic Collage, Patternator and Eraser app. Learn a little about the layers of the Green Screen by Doink app and explore adding text and animations to your projects. A step by step video will teach you how to use the free Clips app on your phone to make some fun background videos for your green screen projects.
---
TRICIA: Ghosts, Angels, and Flying Kids: Engaging Green Screen lessons for Elementary Students
---
Join me on a behind the scenes look at K-5 lessons I've designed that empower students to dynamically demonstrate understanding of curricular content with the magic of green screen using iPads Each of these elementary level lessons are adaptable to your students and content. Learn how I layer each lesson with integrated content, glean tips from our classroom experiences, and get ready to be amazed by our transdigital displays using augmented reality.
---
GUSTAVE: Thrive with Visual Appealing Google Slides and The Power of a Greenscreen
---
Come and see how a PE teacher can make his Google Slides engaging with GIFs and be very creative with a Green Screen for different activities. Simple tricks and tips for formatting can make a huge difference. Come learn how ! The way you present information can make a huge difference with engagement for students. Visual appealing slides with GIFs and the power of a Green Screen can hook them into the lesson and keep their interest! Come learn all the little tricks and tips while getting your own Physical Fitness in during my session. Bring you water and wear those comfortable sneakers.. Mind breaks won't exist in my session, but fitness breaks will :)
---
JAMAY/DANIELLE: Green Screen Magic for the Littles
---
Littles can do green screen too! See how you can engage your littles with some green screen magic. Learn how to make green screen more meaningful and fun to learn! Green screen magic has the potential to give students deep, creative learning experiences.
---
TONY: Green Screen effects and chroma key functions in Adobe Premiere
---
Learn the basics in creating a fascinating green screen presentation from using camera equipment to non-linear editing software! We'll take a trip to Europe and see all the sights and sounds without having to leave the classroom! I'll give you a tour of a typical high school television studio and show you the basics of operating the equipment. After that, all you'll need is a computer and some imagination to make things happen! I'll take you through a real project I am doing to support a group of teachers in my school who are putting out an announcement for an upcoming trip to Europe. A green screen can make all the difference between a boring announcement and one that gets students and parents ready to go! You'll be able to apply these concepts in any way you see fit and with most non-linear editing software.
---
RYAN: Green Screen Yourself into Slides!
---
Power up your Slides presentations by using a green screen. This session will show you how to make visually amazing Slides, which you can bring to life with yourself or your students with the magic of Green Screen. I'll also share a quick tip about how to really bring your Google Classroom to life! Using WeVideo and Google Slides, I will show you the easiest methods to add your green screen creations to your presentations. I will show you some cool ideas to make your Slides interactive with GIFs and AppSmashing with Google Drawings.
---
JON: Cartoon Creations!
---
TO THE ARTMOBILE! LESSGOOO! Have you always wanted to "jazz up" your video presentations with fun cartoon animations? Well, this is the perfect session for you! Students will be excited, motivated, and definitely engaged with your cartoon enhanced lessons! All artistic skill levels are welcome! I will first do a behind the scenes look at my process. Talk about how I incorporate my freelance cartoons with my YouTube videos. I think it's important that students see that I am using the tools that they have access to, and more importantly making connections between what they learn in class and their world. Then, I will go over the art apps that I have used with the Green Screen DoInk app. (Art Studio, Sketchbook, Procreate, and Chatterpix) Examples will be given. Thinking about studio time to create will be important. All artistic skill levels are welcome!
---
JAKE: Podcasting and Sound Design! How to launch your student podcast
---
Learn how to show your students how to record audio and how to create their very own podcast! Broadcast WorldWide 2 parts: one will use a free high quality web based music production tool to get students involved in the audio end of the creative world. Part two will focus on how to use podcasting to give students a voice and a gallery for their creative endeavours. As a BONUS I will discuss how these tools can be linked to content area assessment!
---
STEVEN: WHAT?! Remove Backgrounds, Create GIFs, & Videos: I Didn't Know Microsoft Could Do That!
---
Looking to use Microsoft products such as Paint 3D, PowerPoint, and Video Editor to create stunning projects? Join this presentation to acquire easy-to-use ways to enhance your projects. Microsoft products can do things now that were not possible before. Your life will be changed forever. Once you go Microsoft, you will not have to purchase other expensive software packages or applications to complete various projects.
---
KATHI: Green Screen Idea Machine (an Appsmash Adventure!)
---
Welcome beginners! We will start with a great surprise....did you know that Screencast-O-Matic is an easy tool for making green screen videos? That's the Green Screen Machine that we'll learn to use first. After that, it's an "Appsmash Avalanche" as I show you at LEAST 12 fun ideas for appsmashing your creations with other awesome edtech tools, apps, & sites!
---
BARBARA: Simple Presentation Tricks to Wow Your Audiences!
---
Join me for a whole bunch of tips and tricks that can make your presentations POP and your podcasts personal and inviting! Bonus: I'll connect the tips in ways to put YOU in the stories, showcase your WHY, and bring in the SDGs.
---
KRISTINA: Green Screen Without A Green Screen
---
Have you ever wanted to try using green screen technology in your classroom but the technology seemed intimidating, or maybe you don't have a green screen? I'll show you how to create green screen effects with some web tools and apps that you are already using, and introduce you to some new ones. After this session, you'll look like a pro as you create images and videos at the snap of your fingers. I encourage you to pause the tutorials many times during the session, roll up your sleeves, and try these ideas out. This session is perfect for newbies!
---
---